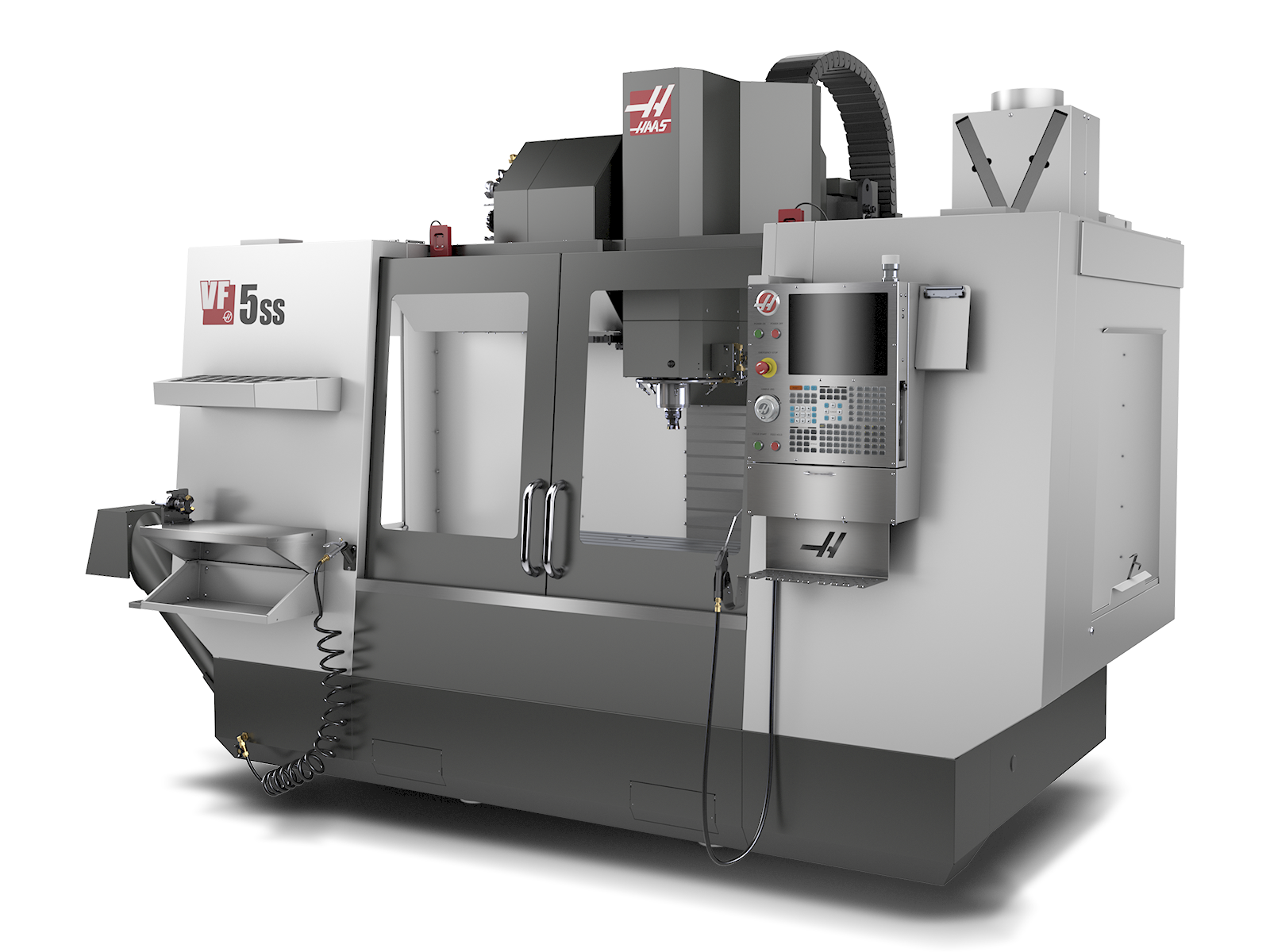 Haas VF-5SS Super-Speed Vertical Mill
Airmate has made this machine even more versitile designing and creating a dual purpose table. A vacuum table for thinner or flat parts and a capability to use the standard vise system for holding parts.

Both systems be used together if needed. The VF-5SS wil be used for machining aluminum and all types of plastic.
Airmate Plastic Fabrication purchases all types of plastic material from 0.010" to 3.00" thick in bulk from a wide range of reliable sources. This partnership with suppliers ensures the consistent quality of materials, lead times and prices to provide a quality custom product to our customers. We've built a loyal and diverse customer base by providing quick quotes and on-time delivery so that you can meet your deadlines.

Our engineers and machinists have developed innovative processes to provide the highest quality plastic components to your specifications when you need them. We work with you every step of the way to ensure your product gets the attention to detail you come to expect from Airmate Company.
MATERIALS: Now including ALUMINUM & STEEL

ABS ACETAL ACRYLIC EXPANDED PVC FIBERGLASS HDPE IMPACT MODIFIED ACRYLIC (IMA) LDPE PEEK PETG PCOR PHENOLIC POLYCARBONATE POLYPROPYLENE PTFE PVC STYRENE UHMW